IP SoC 2020 Conference Virtual Event
D&R IP SoC Series are the unique events fully dedicated to IP (Silicon Intellectual Property) and IP based Electronic Systems.
IP SoC 20 conference was an exciting virtual event including online forums on hot topics.
Audience
IP SoC 20 conference triggered
700 registrations from 44 countries
2000 Downloads (Slides or video) up to December 28th, 2020
Active attendees
Geographical distribution
The virtual IP SOC 20 gathered active attendees who represented 6 continents and 39 countries. Among continents dominated Europe (36%), and North America (35%), followed by Asia (16%).
In terms of countries most of users came from the United States (31%). Next, were the users from India, France, Israel and Germany.
Company size
The majority of active attendees represented huge companies i.e. above 5000 employees (30%), and medium size companies (100-400 employees and 50-99 employees), 17% and 14% respectively.
End product
41% of active users declared Semiconductor/IC as their company end product. Next were the active users from Automotive and Consumer Electronics areas(both 11%), followed by Design services (7%).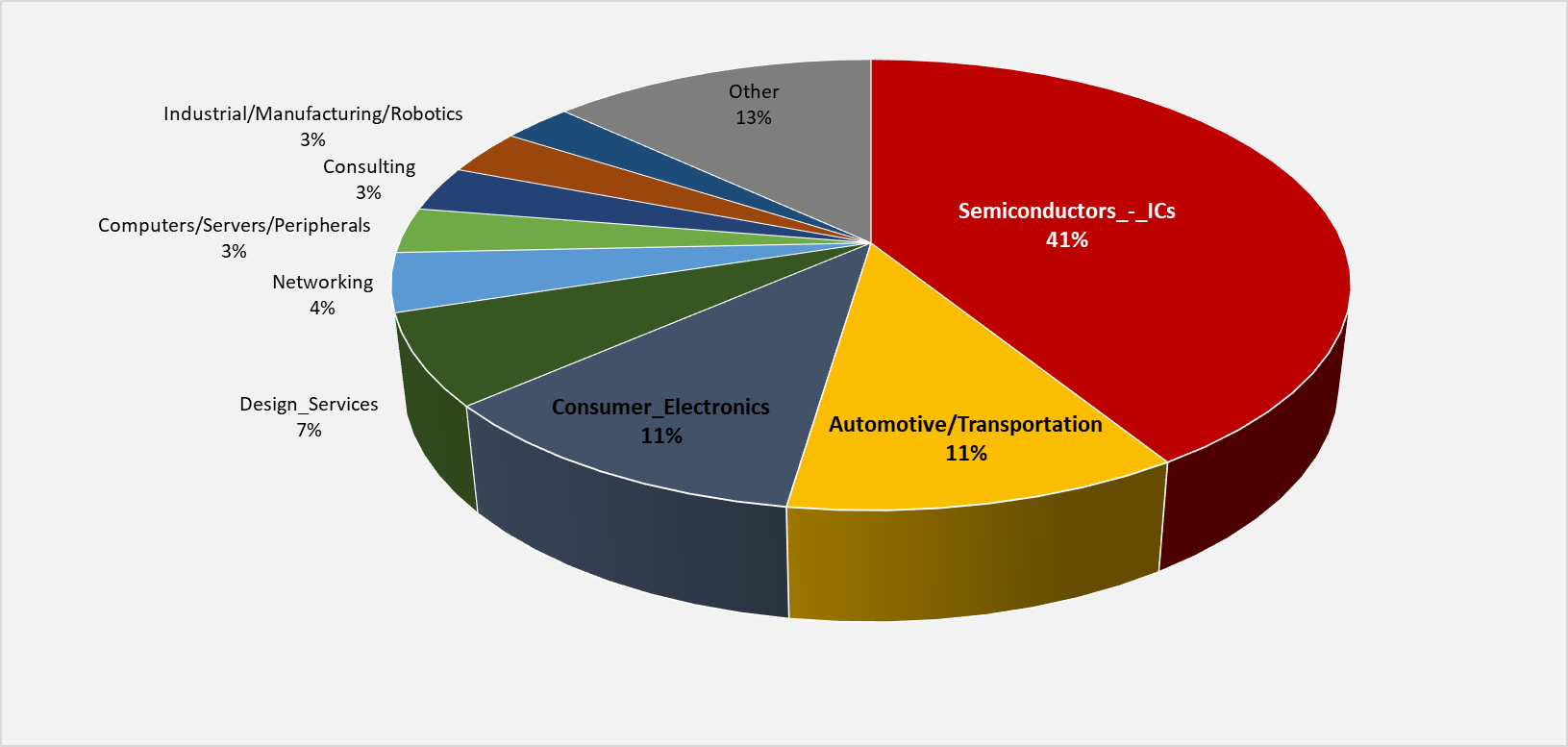 Attractiveness
Based on the hits distribution, we can observe that the most attractive content for the attendees were: AI Session, Welcome, Interface Session, followed by FDSOI and Automotive (both sessions had forums). These collected 69% of all hits.

Histogram of hits per day
It is noted a constant interest in the event content ( mostly slides and videos). This is done because of the non-stop online access via the event page https://www.design-reuse-embedded.com/ipsocdays/ipsocdays2020/grenoble2020/ as well as the dissemination of the partner videos in the D&R News Alert.