Speed-up your next IoT design with Arm Secure Foundations
David Henry - Product Manager - Arm Ltd. - UK
Biography :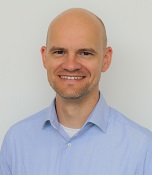 David Henry is Product Manager within Arm's IoT Device IP Line of Business. Within his current role he focuses on Corstone foundation IP, system IP and subsystems. He has over 18 years experience in the semiconductor industry, with roles spanning product marketing, business development and product management, in companies such as Qualcomm, Samsung and Renesas. He received his degree in Electronic Engineering from the University of Hertfordshire.
back to the program
Partner with us

List your Products

Suppliers, list and add your products for free.

© 2021 Design And Reuse

All Rights Reserved.

No portion of this site may be copied, retransmitted, reposted, duplicated or otherwise used without the express written permission of Design And Reuse.