The Importance of Silicon-Proven IP for Wireless Connectivity.
Gerry Conlon, Imagination Technologies
Biography :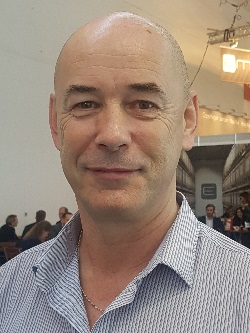 With a career spanning global IP and semiconductor business development, through embedded technology consultancy to B2B/B2C product launches, Gerry has unique perspectives on the evolving nature of semiconductor value-added chains.
An early career highlight was the development of a privatised embedded design consultancy into a profitable standalone organisation. As CEO of CorkOpt, he built a team that converted III-V IP into marketable optronic products and systems with blue chip customers across Europe and the USA. The company was then acquired by a Nasdaq plc.
From 2011 to 2013, Gerry executed novel business strategies in semiconductor sales to help propel iWatt from an unknown entity to global Number 1 in dimmable LED lighting IC's.
Pioneering strategies were again applied to win Dialog's first major BLE automotive design which is currently going to mass production.
As a relative newcomer to the IP industry, Gerry believes the compression on semiconductor IP pricing, both license fees and royalties, will force rapid and seismic change within the sector. Those companies that read the signals and adapt their business models have a chance of survival and potentially massive growth. For those that operate "business as usual," survival is frankly unlikely.
back to the program
Partner with us

List your Products

Suppliers, list and add your products for free.

© 2021 Design And Reuse

All Rights Reserved.

No portion of this site may be copied, retransmitted, reposted, duplicated or otherwise used without the express written permission of Design And Reuse.