A Customizable RISC-V to Fit Your SoC Needs
Dr. Kevin Chen, Senior Architect, Andes Technology
Biography :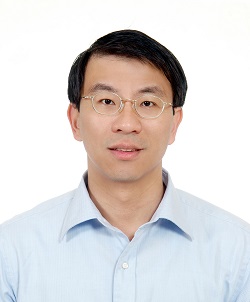 Dr. Chen is responsible for the security and system architecture definition of Andes processors. Prior to joining Andes, he has held a variety of management and design positions at Mstar Semiconductor and several Silicon Valley companies including nVidia Corp. and Advanced Micro Devices (AMD). He also co-founded two startups in both Silicon Valley and Taiwan. He has involved in the design of more than 30 SoC chips and holds a number of U.S. patents. Dr. Chen received his Ph.D. in Computer Engineering from University of Michigan, M.S. in Computer Engineering from Princeton University, and B.S. in Electrical Engineering from National Taiwan University.
back to the program
Partner with us

List your Products

Suppliers, list and add your products for free.

© 2021 Design And Reuse

All Rights Reserved.

No portion of this site may be copied, retransmitted, reposted, duplicated or otherwise used without the express written permission of Design And Reuse.