Significance and Evolution of Semiconductor IP
Kush Gulati - Omni Design Technologies, Inc. - USA
Biography :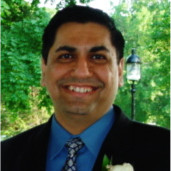 Kush received his Ph.D. from MIT in EECS in 2001 and has since been involved with founding and growing several companies. His prior company Cambridge Analog Technologies headquartered in Boston was acquired by Maxim in 2011, He co-founded Omni Design technologies in 2015 where he is currently President and CEO. He is also on the advisory board, and is an angel investor in multiple companies. He is currently also serving on the Technology Directions Technical Committee at the International Solid-State Circuits Conference (ISSCC).
back to the program
Partner with us

List your Products

Suppliers, list and add your products for free.

© 2021 Design And Reuse

All Rights Reserved.

No portion of this site may be copied, retransmitted, reposted, duplicated or otherwise used without the express written permission of Design And Reuse.