FD-SOI: how material & design innovations enable new market opportunities
Manuel Sellier - SOITEC - France
Biography :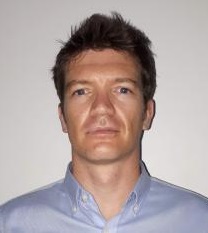 Manuel Sellier is Soitec's product marketing manager, responsible for defining the business plans, marketing strategies, and design specifications for the fully depleted silicon-on-insulator (FD-SOI), photonics-SOI, and imager-SOI product lines. Before joining Soitec, he worked for STMicroelectronics, initially as a digital designer covering advanced signoff solutions for high-performance application processors. He earned his Ph.D. degree in the modeling and circuit simulation of advanced metal–oxide–semiconductor transistors (FD-SOI and fin field-effect transistors). He holds several patents in various fields of engineering and has published a wide variety of papers in journals and at international conferences.
back to the program
Partner with us

List your Products

Suppliers, list and add your products for free.

© 2021 Design And Reuse

All Rights Reserved.

No portion of this site may be copied, retransmitted, reposted, duplicated or otherwise used without the express written permission of Design And Reuse.