Needs, Challenges and Innovations in Silicon Chips to make them Electromagnetic Noise and hazards resistant.
Rajesh Gupta
GreenIPCore
India
Biography :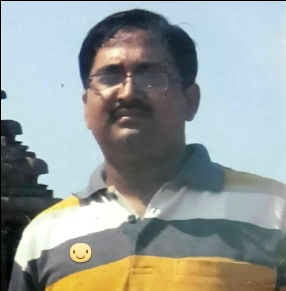 He is around 18+years of Rich experience in System Design. He was involved into the innovative solution development from early stage of career. His Some of the Development work are - Gigabit-Ethernet, Wifi-n, USB2.0, USB3.0, Onchip and Off Chip SOC Components, USB3.0 Hub, Analog-Digital Interface Components, Aurora Interfaces, Chip Security Components, Chip Controllers, Security System Design, Also, designed Complete Products including Custom IPs and System with ASIC, FPGA, CPLDs and Boards including Analog Interface. Experience also Spread into Project Evaluation, Project Selection, Spec Creation, Spec Corrections, Spec Development, Team Planning, Team Managing, Team Leading, Team Building, Project Proposal and Project Bidding and Much More. Rajesh Gupta holds a Bachelor Degree in Electronics and Communication Engineering. From the very Beginning of the Career, he is engaged into building edge of technology with his innovative ideas. His Hobbies are Playing Chess and Table Tennis. Mr. Rajesh Gupta Previously Worked at NXP as Senior Lead Design Engineer. With this New Startup, he has Started his Journey to Make the World A Better Place For Tomorrow
back to the program
Partner with us

List your Products

Suppliers, list and add your products for free.

© 2021 Design And Reuse

All Rights Reserved.

No portion of this site may be copied, retransmitted, reposted, duplicated or otherwise used without the express written permission of Design And Reuse.