Analog IP reuse and process migration: The challenges, and an innovative methodology & toolset to efficiently address them
Sowmyan Rajagopalan
Founder>
Thalia Design Automation
UK
Biography :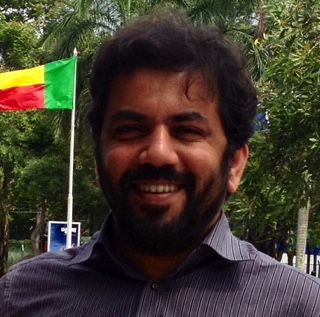 Sowmyan founded Thalia in 2011. He drives the corporate business strategy and is responsible for the development of disruptive EDA solutions, algorithms and methodologies targeting analog migration, design variants and "IP on-demand". He has 18+ years of experience in the design and development of analog IP, IP strategy, analog EDA solutions and design methodologies. He has been awarded multiple patents in EDA design and applications. In his previous role at Micrel, he championed the development of analog power management integrated circuit (PMIC) IP libraries, and developed methodologies to improve the efficiency of the design process. He has developed several EDA solutions and has published a number of papers on EDA methodologies. Before founding Thalia, Sowmyan ran a successful Design solutions company based out of UK and India. Sowmyan holds an MS in Electrical Engineering specializing in Digital VLSI Design, and a BE in Electronics Engineering.
back to the program
Partner with us

List your Products

Suppliers, list and add your products for free.

© 2021 Design And Reuse

All Rights Reserved.

No portion of this site may be copied, retransmitted, reposted, duplicated or otherwise used without the express written permission of Design And Reuse.