NMAX Neural Inference Processor - very high performance at very low DRAM bandwidth
Tony Kozaczuk - Director of Solutions Architecture - Flex Logix Technologies, Inc. - USA
Biography :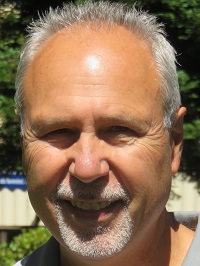 Director of Solutions Architecture. Originally from Buenos Aires, Argentina. BSEE San Francisco State University. Tony's team's role at Flex Logix is to provide support to customers to evaluate architectural alternatives for using EFLX eFPGA and NMAX inferencing to achieve the best result. Over twenty years Architecting systems and ICs at National, Sun and Intel. Most recently at Intel, Tony was Lead System Architect for multiple generations of Intel CPU Cores, and led system clocking architecture for all client systems. At Sun, Tony was Lead System Architect for several servers and workstations and led I/O architecture and microarchitecture of several systems and chips.
back to the program
Partner with us

List your Products

Suppliers, list and add your products for free.

© 2021 Design And Reuse

All Rights Reserved.

No portion of this site may be copied, retransmitted, reposted, duplicated or otherwise used without the express written permission of Design And Reuse.