Customizing Future Low Power IP Innovation
Tony Stansfield - Principal Architectect - sureCore Ltd - UK
Biography :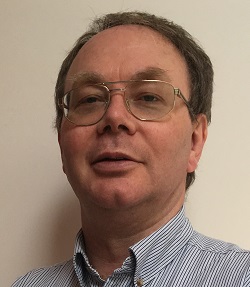 Tony Stansfield is a Principal Architect at sureCore, Ltd. He has over 30 years of semiconductor industry experience in a variety of technical roles. He started his illustrious career with the Inmos UK Memory and Graphics group, where he designed SRAMs and Caches for several Inmos products. He later joined HP Labs to work on high-speed programmable imaging datapaths, and was a co-founder and VP Hardware Architecture at Elixent, the company created to deliver custom Silicon IP based on that technology. Following the acquisition of Elixent by Panasonic, he was a key member of the team that integrated this technology into multiple generations of TV chipsets. Tony is cited as an inventor on 23 patents covering SRAM, CAM, low-power electronics, and programmable logic.
back to the program
Partner with us

List your Products

Suppliers, list and add your products for free.

© 2021 Design And Reuse

All Rights Reserved.

No portion of this site may be copied, retransmitted, reposted, duplicated or otherwise used without the express written permission of Design And Reuse.