Designing with TSMC Open Innovation Platform (OIP) Ecosystem
Wenchi Chang, TSMC, China
Biography :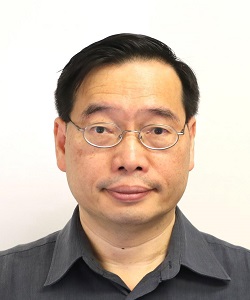 Dr. Wenchi Chang is Senior Technical Manager in Field Technical Support Department, TSMC Europe.
Dr. Wenchi Chang received his BS degree from National Taiwan University and PhD from University of Massachusetts, Amherst. He joined TSMC in 2000, where he worked in Process Integration and Product Engineering departments for various process enhancement, failure analysis, and yield improvement activities in the Fab. In 2004, he joined TSMC Europe as Technical Manager in the Field Technical Support team helping customers adopting TSMC's latest technology.
back to the program
Partner with us

Visit our new Partnership Portal for more information.

Submit your material

Submit hot news, product or article.

List your Products

Suppliers, list and add your products for free.

© 2018 Design And Reuse

All Rights Reserved.

No portion of this site may be copied, retransmitted,
reposted, duplicated or otherwise used without the
express written permission of Design And Reuse.