Panel : "How to favor innovation transfer from Research Centers to the IP/Product Open market in the IP SoC design field : The EU FDSOI projects as a case study"
This panel will address the critical problem of technology transfer from design centers actively involved in advanced design activities to Industry in the IP SoC design world
If the first challenge is certainly to promote advanced education in the IP SoC area, the next step is to stimulate the innovation in research centers and one of the most attractive path for leveraging innovative results may be to enter the IP business world. This passage will raise the next challenges (Quality and reliability of innovate blocks, Early identification of the market opportunity, Dissemination channels and easy access, Legal constraints...). Is there a big waste?
With the participation of :
Patrick Blouet (EU Project manager at STMicrolectronics)
A Case Study : FDSOI centric EU projects
JC Crebier (CMP)
Research IP on Silicon :how to disseminate and handle legal aspect
Stéphane Emery (Head of System-on-chip design, CSEM)
From research to industry
G. Saucier (D&R)
How can e-infrastructure or IP Shop help
---
Patrick Blouet, EU Project manager, STMicrolectronics
Biography :
Patrick Blouet is an electronic and computer science engineer. He holds a Master degree from ENSERB in 1981 in France. He started working in a large telecommunication company where he designed a number of medium size systems in the domain of private PABX. Then he moved in a startup doing system engineering. He developed numerous systems in the domain of hard real time, telecommunications, large multi-processing, image processing and storage. During this period, he used to run large projects with multiple partners and then took the position of BU manager for all the imaging products in charge of marketing and technical strategy. He joined STMicroelectronics where he took the responsibility of development tools and applications for DSP's. He developed the activities and was heavily involved in the creation of a large DSP R&D centre in Singapore. In addition, he took the marketing responsibility of DSP products for telecom segment. He then moved in the Application Processor Division where he held the Architecture director position in charge of defining all the mobile products. He then moved to the Corporate partnerships and public affairs team at ST where is in charge of building and running collaborative projects at European, national and regional level.
---
Jean Christophe Crebier, CMP
Biography :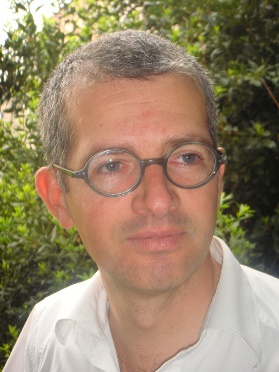 Jean Christophe Crebier is senior CNRS researcher working on Smart Power silicon integrated technologies for energy management. Since 2013, he is also the director of CMP, a service organization for Multi Project Wafer.
---
Stéphane Emery, Head of System-on-chip design, CSEM
Biography :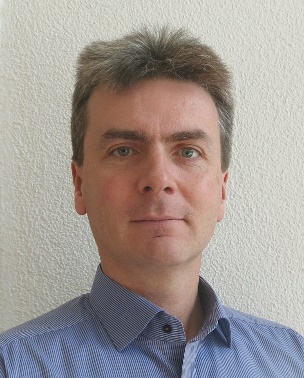 Stéphane Emery received the Master degree in Electrical Engineering from the Swiss Federal Institute of Technology (EPFL) in 1995 and the MBA in International Management from the University of Geneva in 2007. He is now leading the System-On-Chip section at CSEM, Switzerland.
He previously gathered 20 years of industrial experience working for several semiconductor companies like Philips/NXP, TranSwitch or DSP Group. He developed ASICs and systems and lead several international R&D groups in the fields of telecommunication, processor design and system-on-chip for consumer applications. He is also the co-founder of several companies in the semiconductors field.
---
Gabriele Saucier, CEO & Founder, D&R, France
Biography :
Gabriele Saucier received her PhD from the University of Grenoble, where she was a professor and headed a research lab on Integrated System Design. She has published more than 350 papers in the design and EDA fields. Dr. Saucier is an IEEE fellow for her contributions in synthesis, test generation and fault tolerance. Leaving her university career, in the 1990s she founded a synthesis company, IST (Innovative Synthesis Technologies), mainly dedicated to FPGA synthesis, and in 1997 Design and Reuse, dedicated to IP-based design. She has launched two successful conferences - Euroasic and IP/SoC.
back to the program
Partner with us

Visit our new Partnership Portal for more information.

Submit your material

Submit hot news, product or article.

List your Products

Suppliers, list and add your products for free.

© 2018 Design And Reuse

All Rights Reserved.

No portion of this site may be copied, retransmitted,
reposted, duplicated or otherwise used without the
express written permission of Design And Reuse.