Simplify Energy Efficient designs with cost-effective SoC Platform
Pierre Gazull - Business Development and Marketing Manager - Dolphin Design SAS
Biography :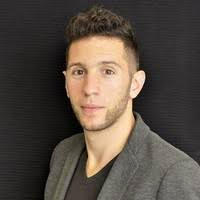 Pierre Gazull is in charge of Business Development and Product Marketing at Dolphin Design, with a main focus on energy-efficient semiconductor IPs platform. Prior to joining Dolphin, he worked for STMicroelectronics for 12 years, successively as an R&D Engineer, Senior Engineer and Senior Technical Lead in the field of digital design methodologies. During this period, Pierre contributed to the development of digital design platforms for a wide set of silicon technology nodes and was involved in key SoC and ASIC projects targeting IoT, automotive, consumer, image sensors and MCU markets.
He graduated in 2006 with a M.Sc. in Electrical Engineering from Ecole Supérieure d'Ingénieurs en Electronique et Electrotechnique in Paris. In 2015, Pierre received an Executive Master's Degree in Management of Technology and Innovation from Grenoble Ecole de Management, where he acquired the necessary skills to drive marketing and innovation processes in high-tech companies.
back to the program
Partner with us

List your Products

Suppliers, list and add your products for free.

© 2022 Design And Reuse

All Rights Reserved.

No portion of this site may be copied, retransmitted, reposted, duplicated or otherwise used without the express written permission of Design And Reuse.