Power Efficient Tensilica Processor IP to Address New Trends in Consumer and Automotive Products
Lazaar Louis - Sr. Product Marketing Group Director - Cadence Design Systems, Inc.
Biography :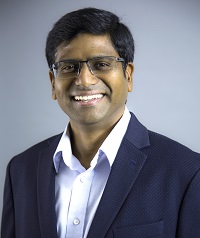 Lazaar Louis is a Senior Director at Cadence® and leads product management, marketing and business development for Tensilica® processor IP. Before joining Cadence, he worked at Nvidia and Motorola. He has a M.S. in electrical engineering from University of Wisconsin-Madison and an MBA in Marketing and Strategy from Kellogg School of Management at Northwestern University.
back to the program
Partner with us

List your Products

Suppliers, list and add your products for free.

© 2023 Design And Reuse

All Rights Reserved.

No portion of this site may be copied, retransmitted, reposted, duplicated or otherwise used without the express written permission of Design And Reuse.