www.design-reuse-embedded.com
Find the Latest SoC Solutions for... Automotive... IoT... Security... Audio... Video

Pre-Silicon Security Assessment
Secure IC, Oct. 29, 2019 –
Using an analysis tool on pre-silicon implementation helps the designer to understand how to modify the initial code for example at RTL level to embed protections against potential attacks. Pre-silicon evaluation tools can advantageously be used before the production of the device and the associated manufacture cost and lead to more certainty and efficiency of overall security by design.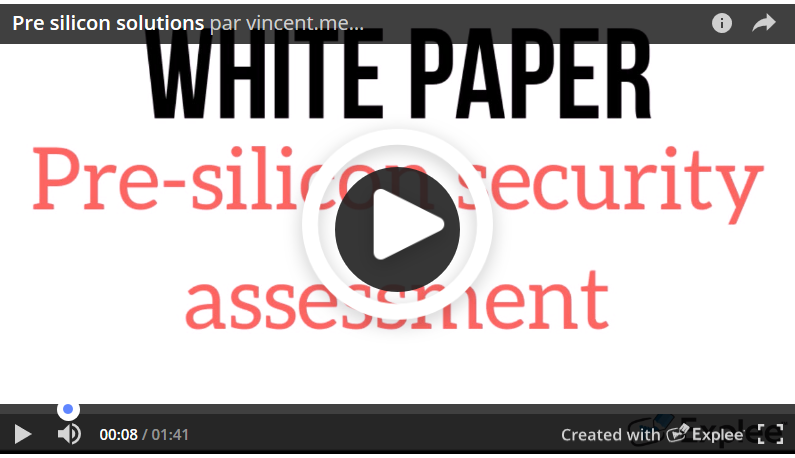 We are seeing state of the art Pre silicon security by design integrations. Certifying the actual correctness and sufficiency of the actual design , giving very high raw performance and proposing a range of challenges to traditional validation methodologies, it's for certain that the best way to achieve high confidence is to leverage pre-silicon verification work where possible.
Post-silicon validation encompasses all that validation effort that is poured onto a system after the first few silicon prototypes become available, but before product release.. This trend is for the most part due to the increasing complexity of digital systems, which limits the verification coverage provided by traditional pre-silicon methodologies. As a result, a number of functional bugs survive into manufactured silicon causing numerous issues to security levels.
Secure chip design field problems
Security requirements
Pre-silicon solutions
Recommendations
A Best Practice Guide.